February 20th, 2014 by Margie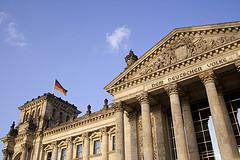 The awareness that we are one with nature, is healing. The reactions that is showing to regain his balance, makes me better understand my connection with her, and I need to maintain my own harmony. The contents on the importance of abate pollution, and promote good coexistence human, I brought them to the classroom, and this has left its mark in any way in my students, who realize the importance of an environment of harmony, both natural and social. In the fourth semester of the master of the teachings of the previous semesters I joined, I could give me account to perform my educational practice so you better listen to my students can be through several actions, without existing recipes, because each group of students is different, besides that you must take into account the context in which the educational process is carried outbecause this is crucial; I realized that to improve educational practice and that you aspire to be comprehensive is necessary to maintain full focus on the needs and concerns of my students and to address them in a timely and relevant manner full presence. With content reviewed in the fourth semester I could see deeper with regard to learning communities, the development of a holistic curriculum and spirituality, I observed that a built-in shortcut matrix in a resume you can integrate knowledge within a learning community; I also noticed that spirituality is immersed in all aspects of life, starting from the individual, the family, the community, local, worldwide, in areas of school, informal and in an area that seems so hard and arid as it is in business. The last session the presence, of June, jointly with the Mexican Congress of holistic education, enriched the contents already seen, besides that I realized so creative how to expose each topic and the perceptions that my fellow's vision holistic I started to study two years ago have, I felt surrounded by a large family that shares the same concerns Despite having been a semester that was marked by an event personally shook my life, taking away attention, serenity and joy, I could enjoy and enrich my life from this experience with my group of masters, mates of other semesters and alumni, I returned home more strengthened, safe to follow in my path of self-knowledge, convinced that only through this can be better human beings.
This entry is filed under News. You can follow any responses to this entry through RSS 2.0. Both comments and pings are currently closed.